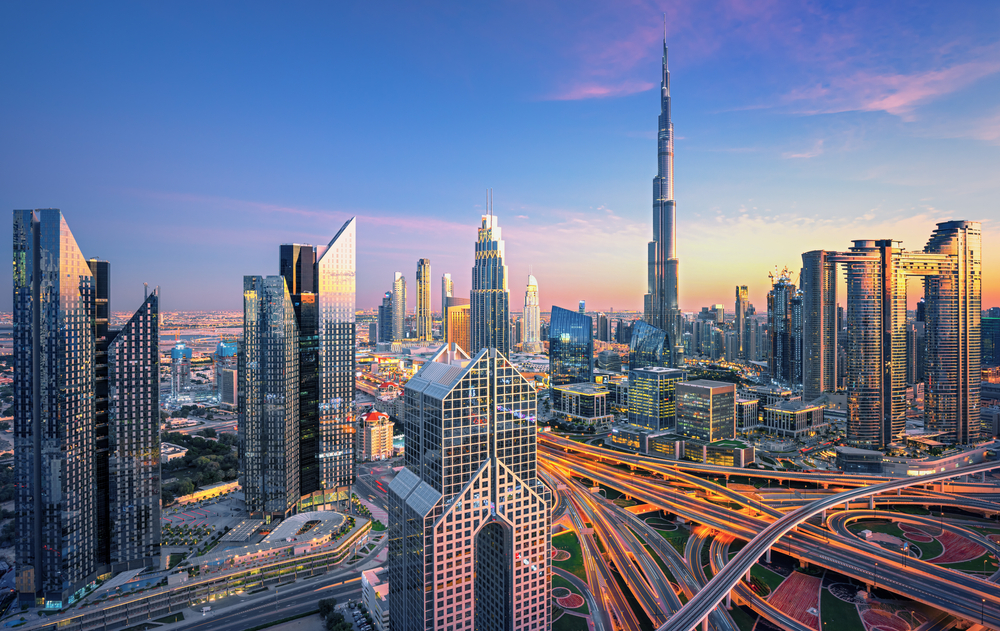 Dubai City
Think of Dubai. What comes to mind? The image of the world's tallest building Burj Khalifa. Or maybe the eighth wonder of the world, Palm Jumeirah. Incredible style, glamour, and luxury; these are the word typically linked to Dubai. But besides these Insta-worthy attractions, there is another Dubai made up of communities which provide affordable housing. Whether you are someone who is looking to save money or prefer a rather relaxed lifestyle such communities are worth considering. Here is a list of the most in-demand affordable communities in Dubai.
AFFORDABLE COMMUNITIES IN DUBAI
Dubai is home to a diverse group of people with an overall population of 3.57 million. Professionals and businessmen from across the world have been welcomed to the Emirates. Hence, accommodation is needed from billionaires to a large number of working-class people.
The government of Dubai has taken a keen interest in ensuring that housing is accessible to residents. Thus, it is no surprise that there are high-end communities as well as affordable residential communities in Dubai. Here's a look at some popular communities where you can find properties at a reasonable rate.
INTERNATIONAL CITY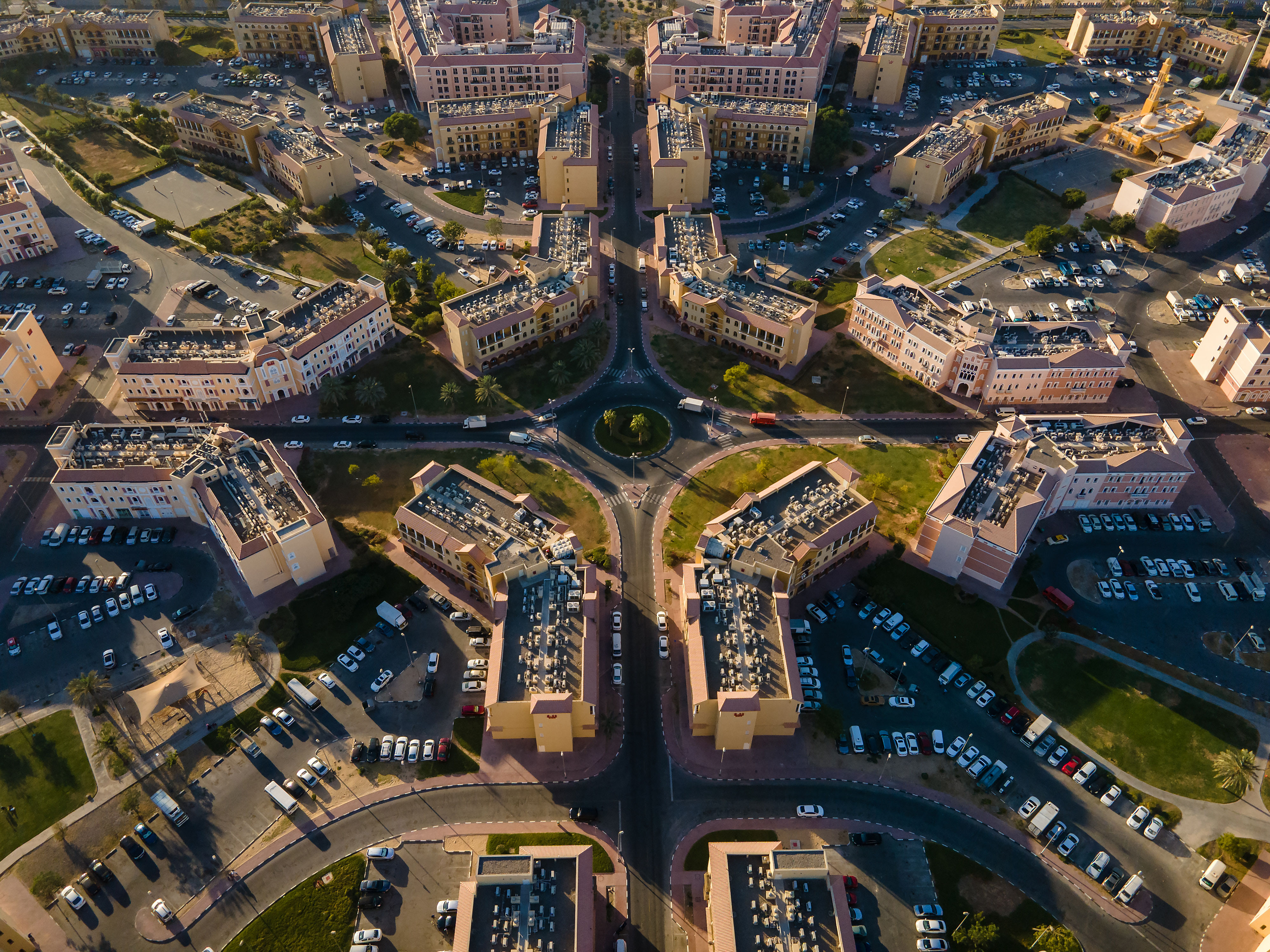 International city - Dubai
International City would certainly be near the top of anyone's list of economical residential communities in the Dubai. With a plethora of studio and one-bed apartments available, this community is perfect for singletons or smaller families. You can avail of a multitude of facilities and live in a harmonious and family-friendly locality.
Young families looking for educational institutes don't need to worry. For early years education, there are Kids World International and Fly High Nursery. In terms of schools, residents can choose from the International School of Arts & Sciences, GEMS Modern Academy, and Repton School. Whereas, for tertiary education, Dubai International Academic City is not too far and has a number of universities. For leisure activities, residents can head to Dubai Safari Park. When to shop, there are the widely popular Dragon Mart 1 and 2.
So, if you have been wondering which area offers excellent amenities at reasonably priced rates, International City must be under consideration.
DUBAI SOUTH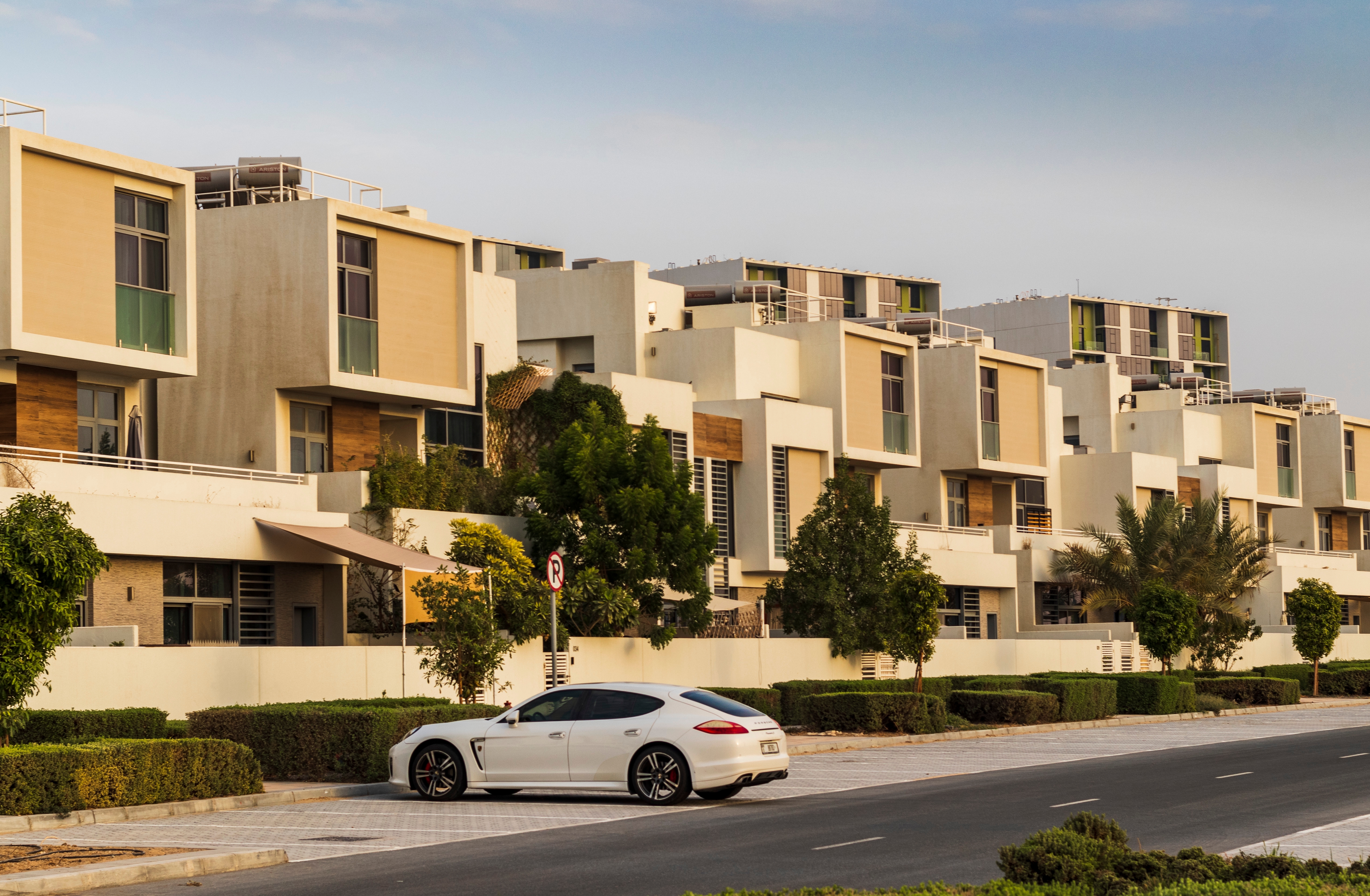 Dubai South
A few years ago, it is unlikely that Dubai South would have featured on this list. However, the tremendous success of Expo 2022 has changed it all. Moreover, the opening of Route 2022 was another massive positive. All this has resulted in an increase in demand for rental property in the dubai south. Nevertheless, its prices remain on the lower side in comparison to other areas.
For school-going children, there are a few options nearby. For instance, for those who prefer a British curriculum, Dove Green Private School is the number one choice usually. Greenfield International School follows the American curriculum and Bright Riders School features the Indian curriculum. Furthermore, you can find healthcare centres close by too.
Dubai South is a self-sufficient district and is likely to increase in value in the near future. You can get in early and monetary benefits are likely to follow in the long run.
MIRDIF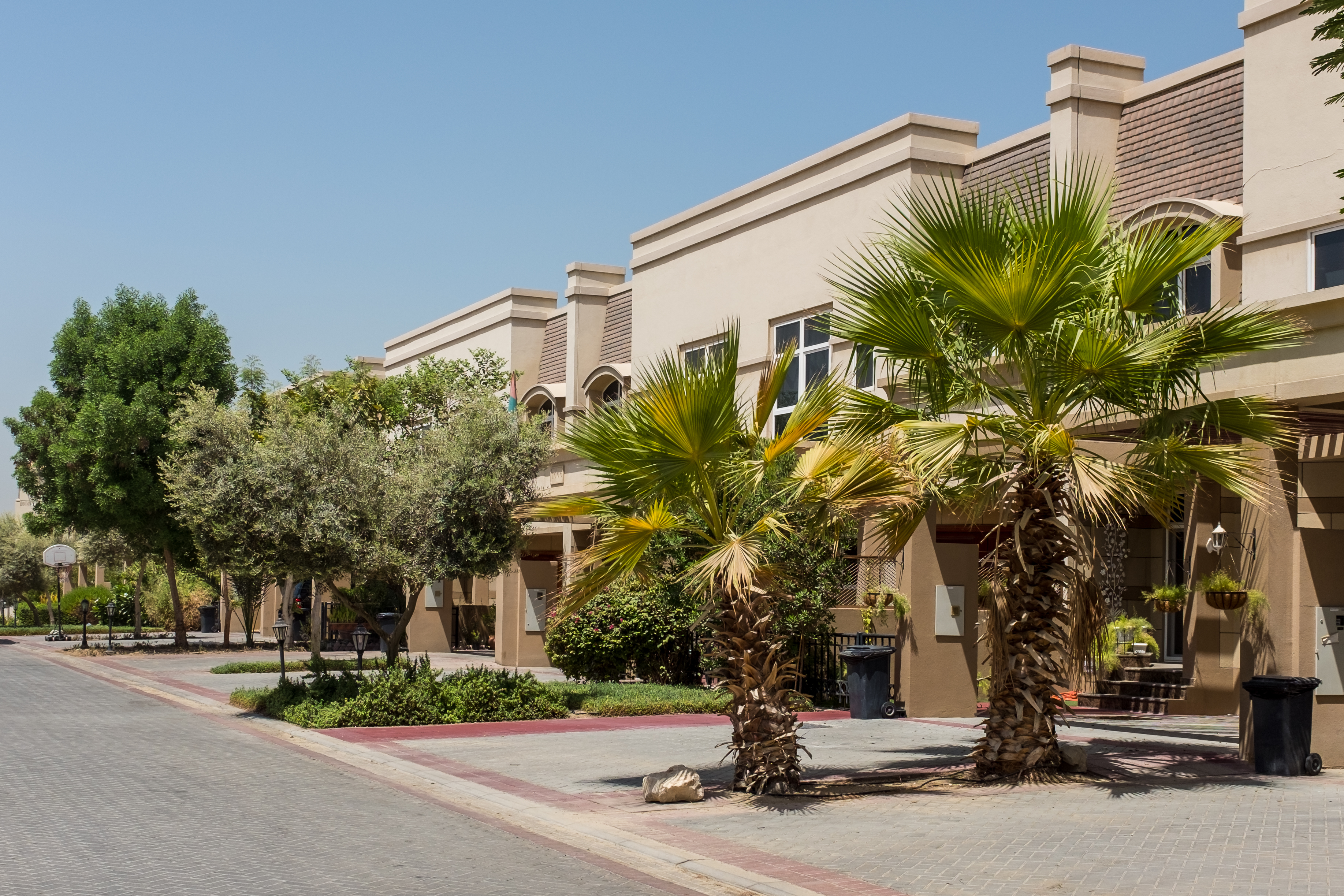 Mirdif
Next on our list is the family-friendly locality, Mirdif. It is one of the communities in Dubai which has evolved organically over the years and its diverse architecture has become its USP. Importantly, it is not too far from Dubai International Airport and residents have access to the huge Mushrif Park.
For young families, there are some top nurseries and schools in the area. For instance, there is the GEMS Royal Dubai School, Star International, Uptown School, and Dar Al Marefa School are also popular among parents. Similarly, you can find healthcare centres nearby like the Medcare Medical Centres and a Mediclinic hospital. Overall, it is a community where you can find well-designed properties at reasonable rates with all the modern facilities on offer.
DUBAI SPORTS CITY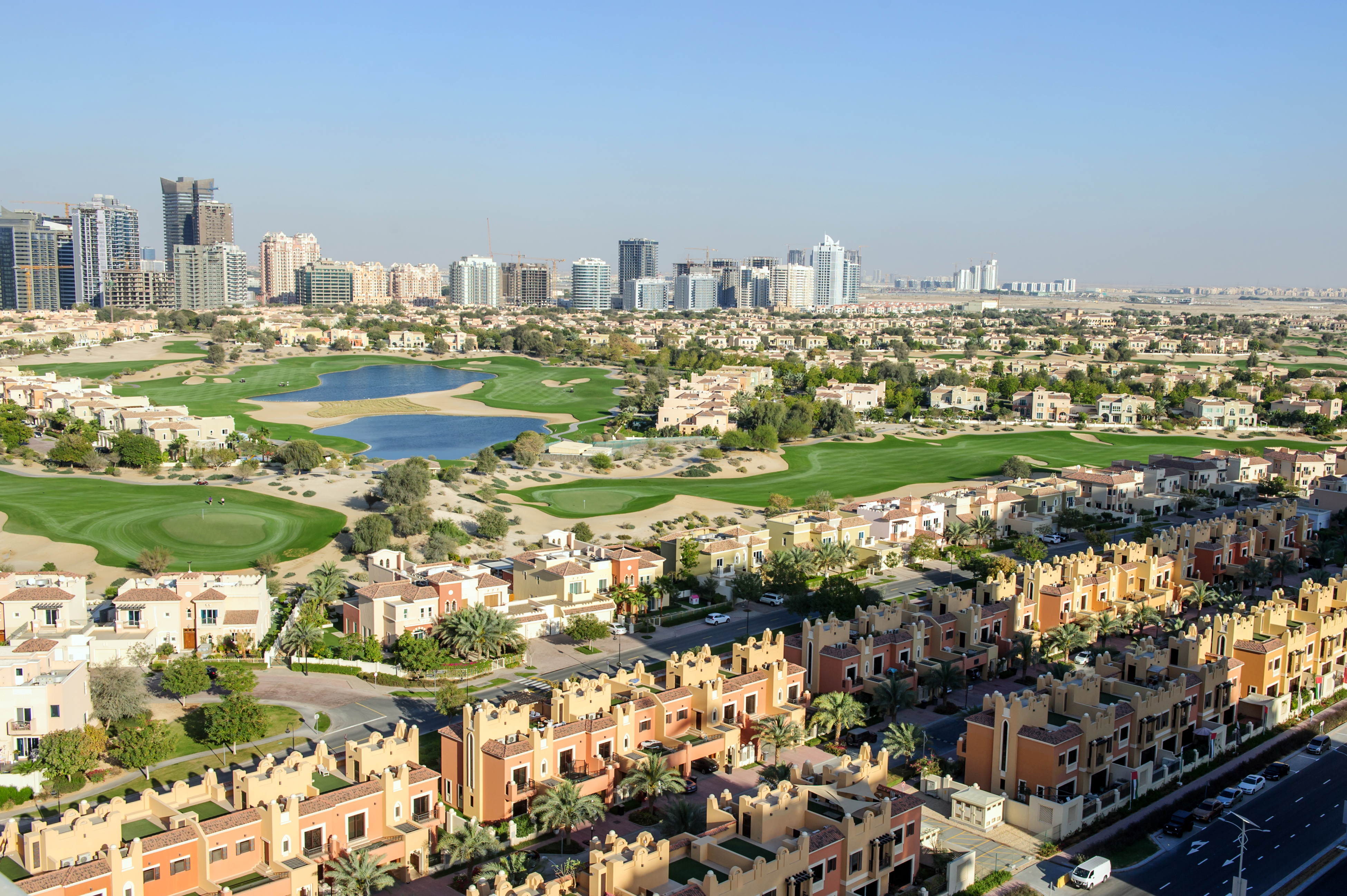 Dubai Sports City
With a covered area of over 50 million square feet, Dubai Sports City (DSO) has also become a go-to place for looking for properties for rent or sale at economical rates. As the name suggests, this is a community with a host of sporting facilities. The Els Club Golf Course, The Dome, and the Dubai International Stadium are all located in DSO. From football to netball, residents have access to courts and fields.
One can find reputable nurseries and schools in the area including Victory Heights Primary School, Wonder Years Nursery, and more. Hospitals, clinics, and pharmacies are also nearby. If you live in DSO, you will have ample opportunity to go out and about and maintain an active lifestyle. Nothing is worth more than a clean bill of health, right?
DEIRA
Deira
Deira, one of the historical areas of Dubai, rounds off our list. This budget-friendly locality offers a flavour of old Dubai. It has the oldest mall in Dubai, Al Ghurair Centre. The area remains an active trading hub, especially for traders of textiles and spices. Primarily, one can find apartments in the area, however, there are some villas available too. Expats cannot buy property in the area, but many do rent here thanks to the relatively lower rents.
Schooling is not a problem for residents of Deira Dubai with a number of highly ranked schools including Deira International School, Westminster School, and Dubai International School. Belhoul Specialty Hospital, Al Baraha Hospital, and Dubai Hospital are some of the more well-known hospitals in Deira. Among the affordable residential areas in Dubai, Deira stands out because of its heritage and history.
This wraps up our look at some of the most affordable communities in Dubai. These budget-friendly communities might not have the glit and glamour of some other parts of Dubai but in terms of amenities and facilities, they don't lag behind. The transportation system by the Road and Transport Authority Dubai allows commuters to travel from one area to another area with relative ease. Therefore, from educational to health care institutes, most neighbourhoods in the Emirates are self-sufficient. The final decision depends on your personal preferences and budget. However, you can commence your search with the aforementioned five areas.