Living Spaces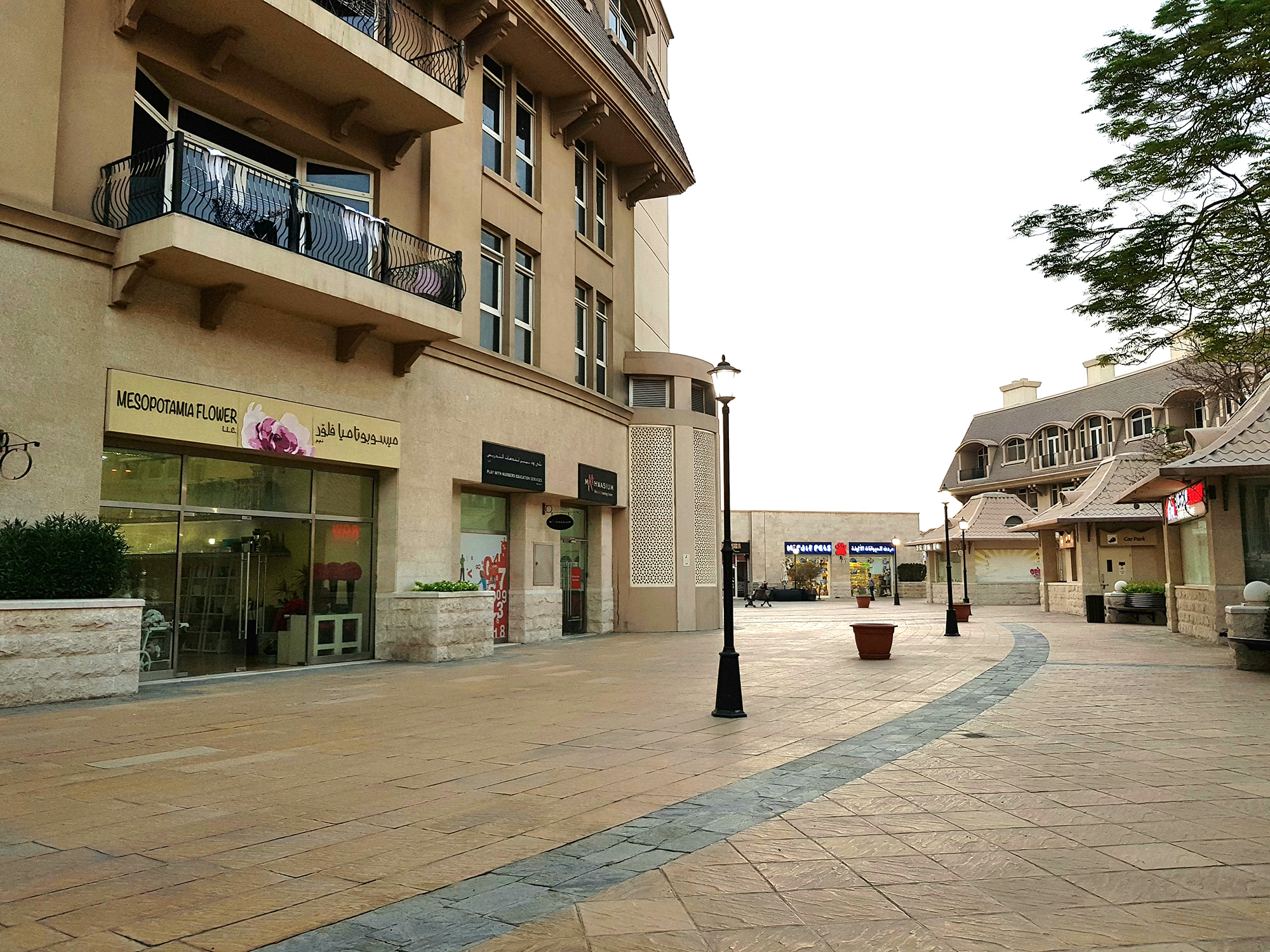 Mirdif is popular in demand primarily due to its excellent housing at a reasonable price.
Although Mirdif attracts thousands of expats into its living spaces, the area stays away from being a tourist hot spot, so residents are sure to feel comfortable and at peace. In fact, not one hotel is built within Mirdif – the closest ones would be in nearby areas such as Dubai International City and Al Gharoud. The area serves both villas and apartments in three major areas: Uptown Mirdif, Al Shorooq and Ghoroob. An area that is still under development is the upcoming luxurious Mirdif Hills.
Inspired by the architectural exquisiteness of old English spa towns, Uptown Mirdif offers a peaceful living space as well as a bustling community hub. True to its motto - a relaxed community living redefined – Uptown Mirdif features over 2000 villas and apartments including townhouses and rowhouses. A three-bedroom villa for rent in Uptown Mirdif would reach an average AED 100K while a four-bedroom villa for rent is AED 120K.
The area is gated, separated from the rest of Mirdif, and thus, provides its tenants a peaceful retreat. The villas for rent are all elegantly designed, littered with manicured gardens and lush parkland to ensure the feel of old English spa towns. Meanwhile, 1-bedroom apartments for rent in Uptown Mirdif average at AED65K. Overall, Uptown Mirdif attracts well-heeled expats and locals with large families.
Lifestyle
Al Shorooq– sometimes written as Shorouq Community – offers an upscale lifestyle in the heart of Mirdif. The boutique gated community consists of 668 villas, primarily 3-bedrooms and 4-bedrooms, as well as, 1-bedroom apartment to 2-bedroom apartment for rent . Besides offering elegant living spaces surrounded by landscaped gardens, Al Shorooq is conveniently located near Mushrif Park, perfect for families during the summer. Both stylish villas and modern apartments offer individual and shared pool, security services and central A/C.
Shaded parking is provided to tenants of the residential spaces, as well as, gym services for apartment tenants. From the parking area, the house can be easily accessed (just one step) for all tenants. Moreover, there are plenty of designated parking spaces for guests or tenants with more than two cars available. The 4-bedroom villas for rent in Al Shorooq also include a study room and/or maid's room, a walk-in-closet, built-in wardrobes and kitchen appliances. If you're interested in furnished villas for rent in Dubai , Al Shorooq has plentiful to offer (A 4-bedroom furnished villa can go for around AED175K).
One of the most sought-after locations within Mirdif, Ghoroob offers great studio apartments for rent.
Unlike Al Shorooq and Uptown Mirdif, Ghoroob only provides for apartment renters. These apartments are not only spacious, thus offering great value for the money, but also provide impressive communal facilities, living spaces with architectural details and quality fittings. Tenants are offered quick and free maintenance, security, built-in wardrobes, parking and much more.
Ghoroob also offers 1-bedroom and 2-bedroom apartments for rent and thus, typical tenants include bachelors, couples and small families. The villas and apartments are east-facing to get most of the morning sun. Much like the rest of Mirdif, Ghoroob grounds itself in a large, green space allowing residents to feel at ease – or as one resident describes it, "everything is more open and breathable". All three areas - Al Shorooq, Uptown Mirdif and Ghoroob, provide semi-furnished and furnished studio for rent in Dubai.
Transport
Mirdif is located near Rashidiya Metro station, a convenient station lying on the red line.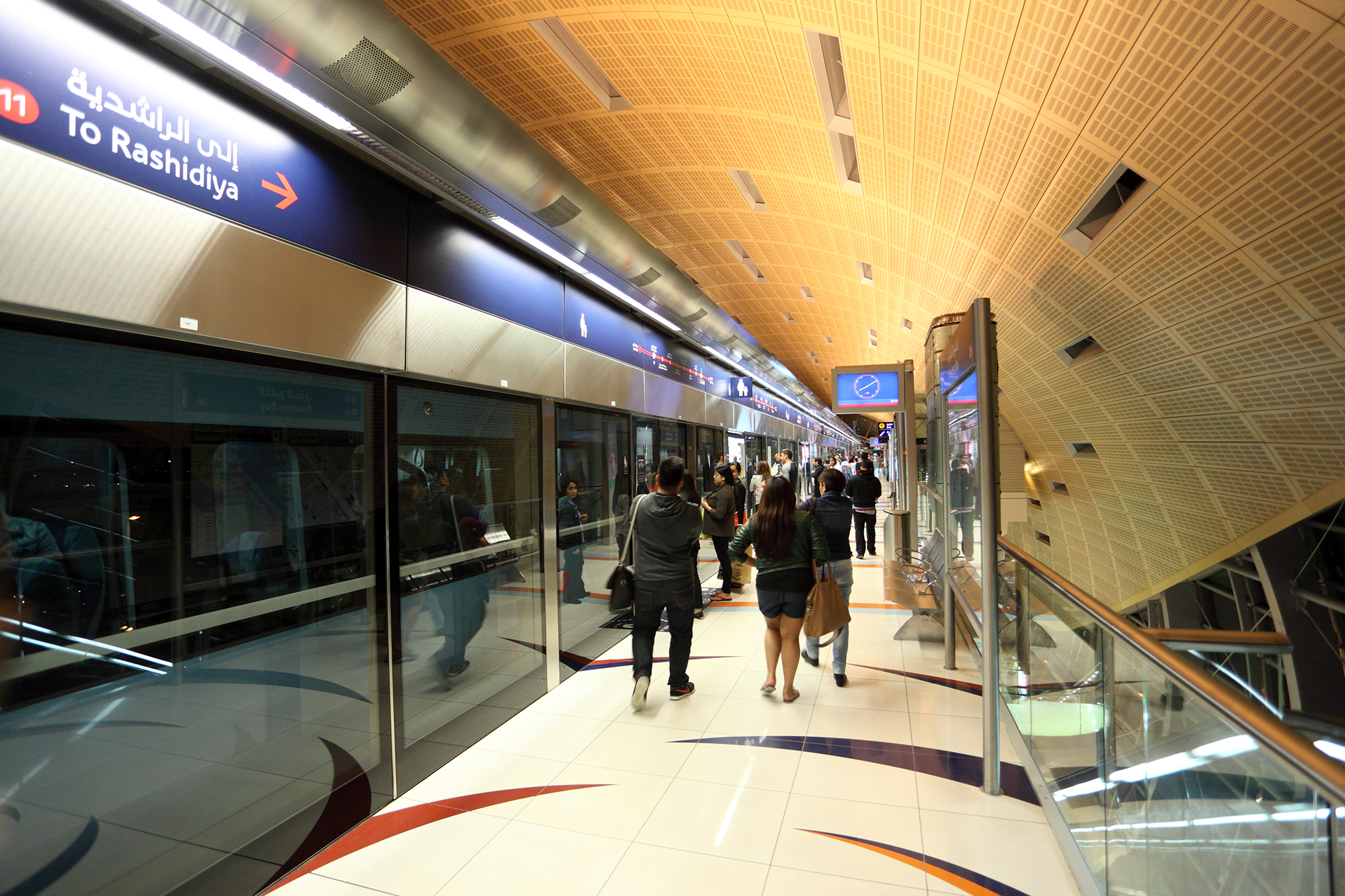 One end of the terminating point in the red line, Rashidiya metro station offers its own free parking to its users. Over twenty RTA bus stations are available in the area, making it easy for residents to travel all over Dubai. Besides the localised bus stands and metro station, taxis are abundant and can be pre-booked hassle-free. Since RTA taxis have their own stand at the local mall – Mirdif City Center – they're quick to arrive within Mirdif.
Community
Dubai houses over 200 nationalities and with the overwhelming expatriate population, there is little surprise in the diversity among occupants of Mirdif.
The inhabitants include UAE nationals and Middle Eastern nations, European, North American, and Asian nations. Such a diverse populace means that other facilities such as beauty services, academic services are all catered to your liking. Although the residents value their privacy and respect personal space, its rare for any new-comers to feel lonely in this friendly neighbourhood.
The residents are welcoming to the new tenants and have created their own groups with varying interests. One popular group for mums and kids is the Mirdif Mums group who organize play dates and coffee mornings for their members. The community teams up and rides at the Al Wasl Stables, perfect for the horse-riding lovers. Temporary market stands are organized every month or so such as the Dubai Flea Market, Uptown Mirdif Back-to-School Market and the Community Fun Market Day. Such groups show the community bonds that Mirdif highlights.
It's important to remember that Mirdif prides in being a suburb, well, a suburb within a city. Residents enjoy being away from nightclubs and hotels, tall-chrome statures and bright-city-lights. If that's the kind of living environment you're looking for, then Mirdif is your best bet. When asked about the community, inhabitants who are renting villas in Mirdif have nothing but positive cheer and great feedback. Much like the rest of Dubai, Mirdif is a safe place to live in, with high-security maintained throughout the neighbourhood 24/7. Since Mirdif is not too far from Dubai International Airport, the area is- perfect for cabin crew members and other airport staff members.
---
Facilities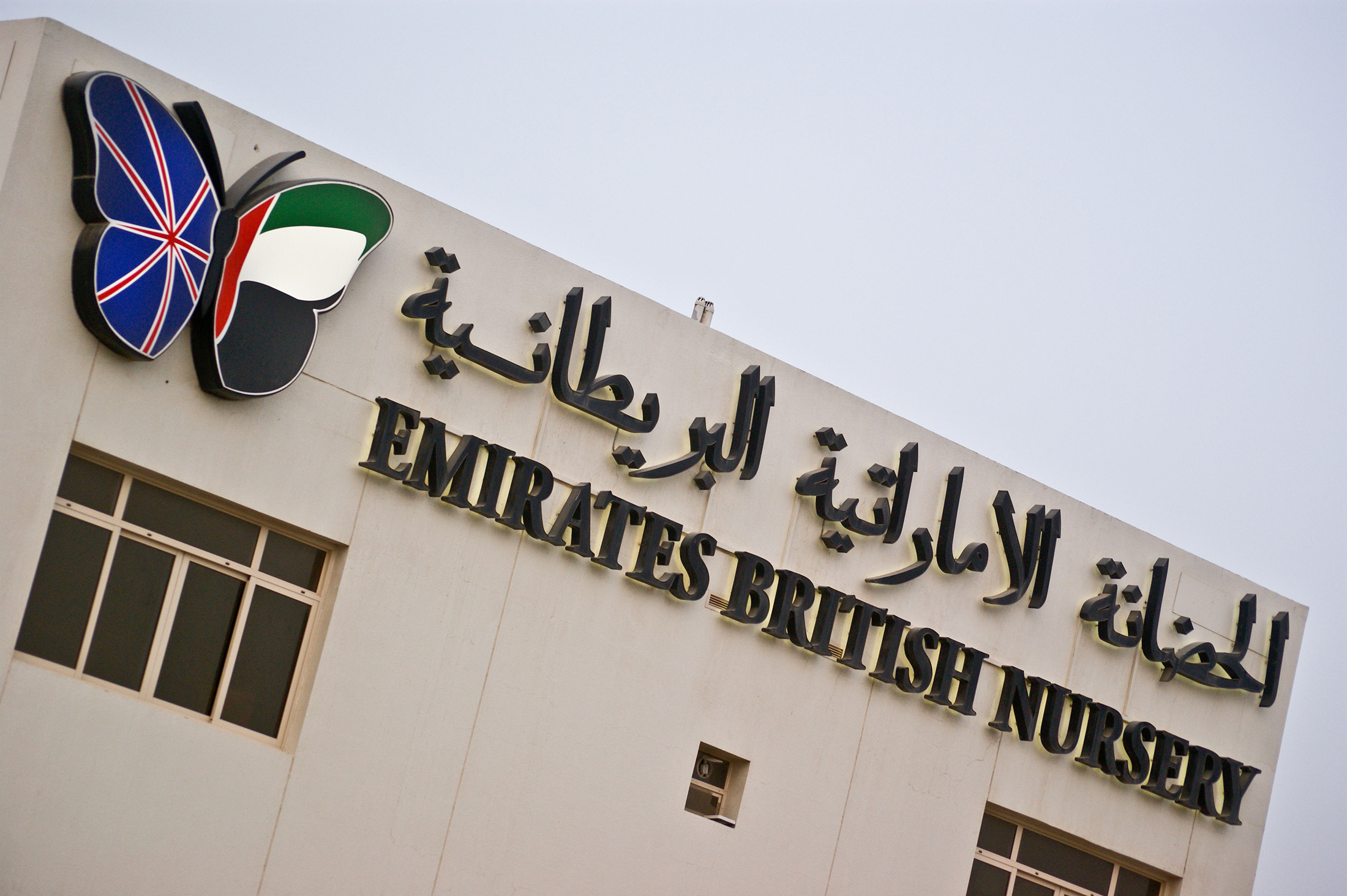 Education
Since Mirdif is generally filled with families, there is an array of different schools and nurseries to choose from. The large number of schools also offer different curriculums such as IB in Uptown School, CBSE in Our Own High School, IGCSE/A Levels in Star International School and American Curriculum in New Arab Unity School. Meanwhile, nurseries such as Small Steps Nursery, Emirates British Nursery and Super Kids Nursery are all littered around the area as well.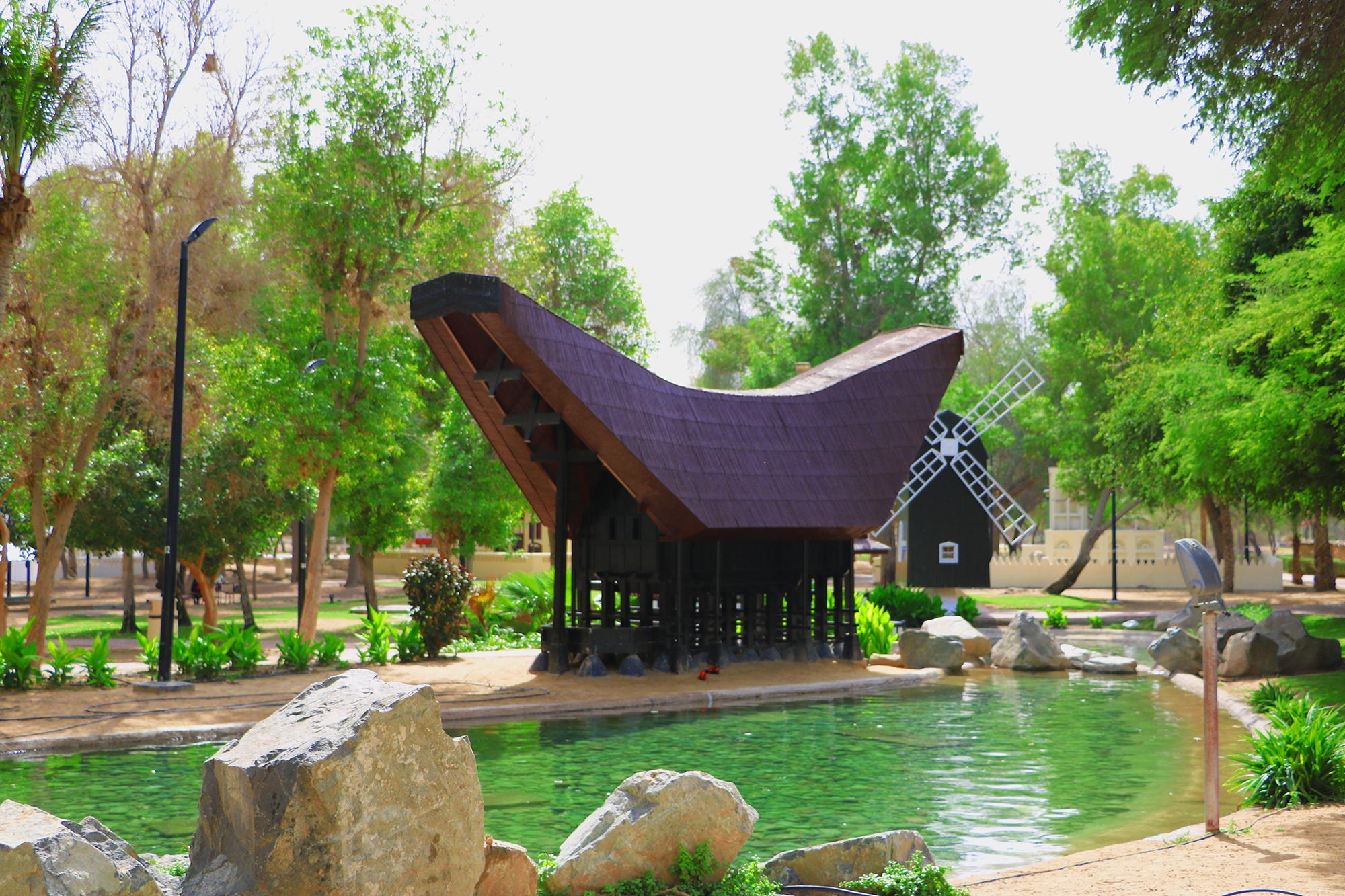 Sports and Recreation
The area features three outdoor, green parks: Mushrif Park, Uptown Mirdif Park and Mirdif Park. These parks offer basketball, volleyball and tennis courts for both children and adults to enjoy. Mushrif is a hotspot, 1,300-acre park on Al Khawaneej Road that is described as the "green desert". Boasting the title of Dubai's largest park, it includes playground facilities, swimming pools (for both male and females) and a wilderness area for off-roading. The park also caters to horse lovers who can sign up to Mushrif Equestrian Club to enjoy riding lessons. The club houses Arabian horses, so riders can truly enjoy the athletic, forward-going horses with high speeds. Families often visit weekly for barbeque parties when the weather is blissful. Combine that with swimming or games for the kids and it's a day well spent.
An indoor trampoline park – Jump Boxx– is also very popular among the residents. Swimming, Football, Basketball and other high-octane pursuits are on offer at Ace Sports Academy. Mirdif Leader Sports Mall is an upcoming state-of-the-art facility for all sport fanatics. The project boasts a rock climbing gym, karate dojo, bowling alley, a wellness center among other facilities.
Shopping
Malls and other shopping centres are plentiful in Mirdif, with Mirdif City Center as the focal point. Built on a similar scale to that of Mall of the Emirates in Al Barsha, Mirdif City Center (MCC) houses 400 stores, eateries, coffee shops, beauty salons and entertainment facilities. To further spearhead its popularity, the mall includes Magic Planet Entertainment zone with the "iFly" indoor skydiving centre, ten VOX cinemas, Little Explorers for the kids, Orbi!,Sky Trailing, a Fitness First gym, and two food courts. The mall offers residents of Mirdif an excuse to not leave their safe haven as it provides a place to pick your groceries, eat, play and have fun.
Uptown Mirdif Mall parallels the old English architectural design as its houses and offers over 150 stores in its open-air shopping experience. Along with the vast variety of high-end brands, the mall houses various onsite services such as clinics and pharmacies. Spinneys, Nifco and West Zone are all present to serve your grocery needs. Further shopping opportunities can be found in Mirdif35, a lifestyle center that aims to pamper the people surround it. The facility brings together diners, fitness centers, beauty services and medical services. An environmental-friendly establishment, Mirdif35 prides in being ozone-friendly and bio-friendly.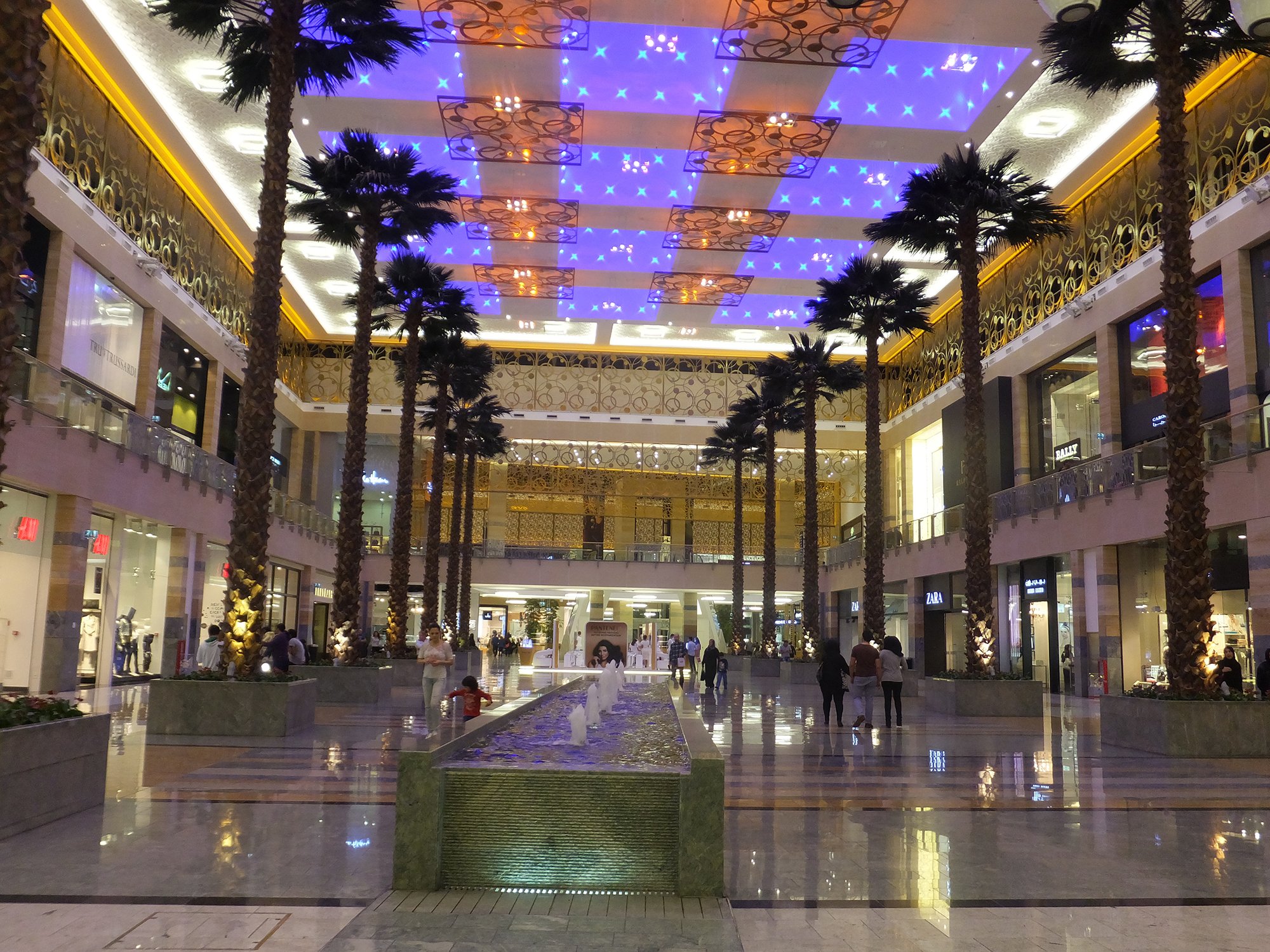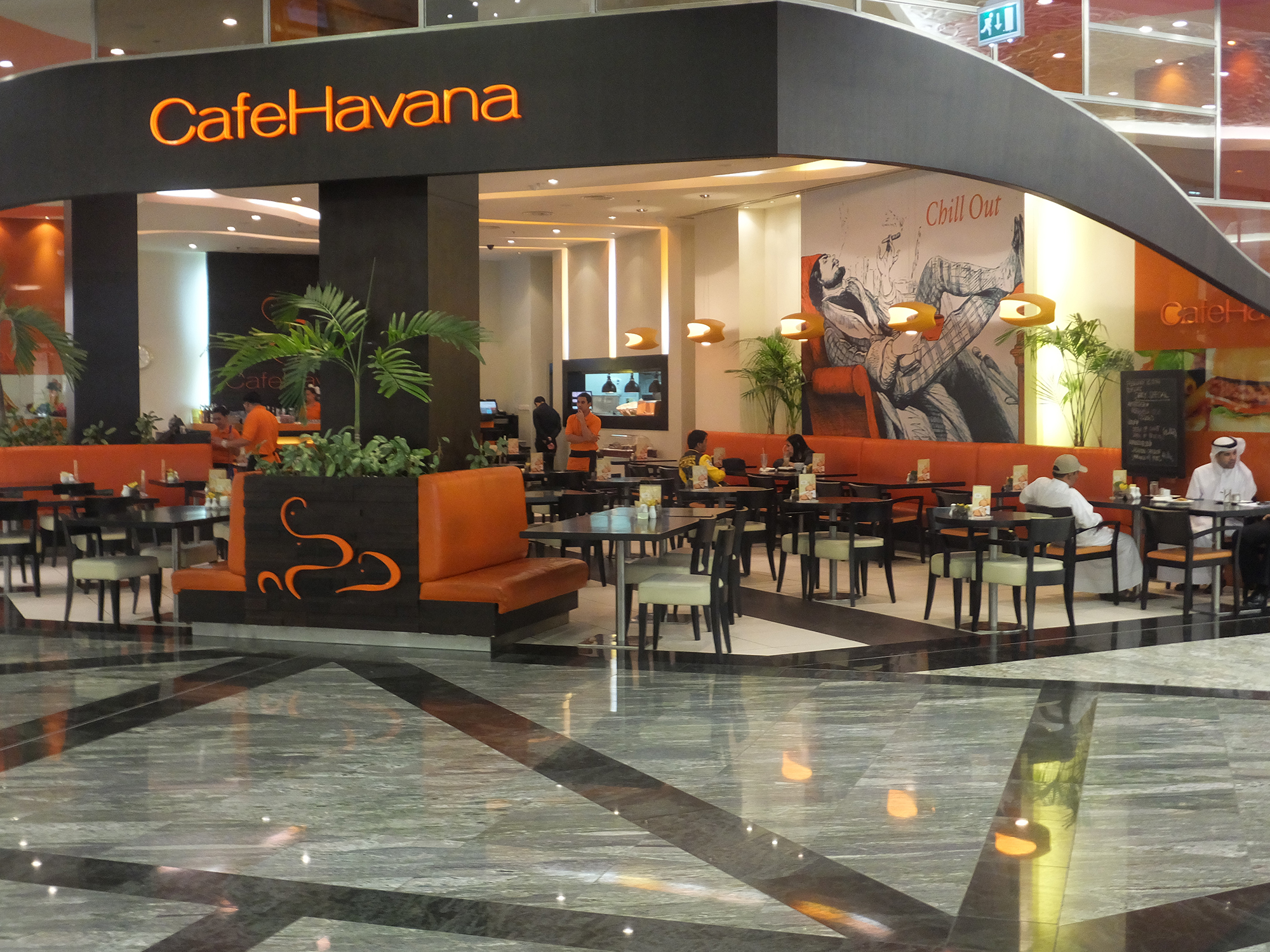 Eateries
Cafes and restaurants have truly taken advantage of the green landscape and serene environment that Mirdif offers.
Residents can bask in the sun-drenched cafes and rustic bars serving reimagined seafood, sparkling drinks and unique tasting menus.
The nearby ibis hotel houses the Brick bar that serves you drinks all day long. From the flavours of the authentic regional Indian food at Zafran to the American tender steak at Texas Roadhouse, Mirdif has no shortage of great places to eat and drink. Other quirky cafes include Filli, Dalloyaua and Mellow Yellow.
Pets
Pet-lovers unite! Mirdif is the extremely pet-friendly thank to its green environment and open space.
Majority of the apartment and villas allow pets as well. In fact, it's not uncommon to come across different breeds of dogs and other four-legged creatures during a nightly walk around town.
Pet Delight is located within the area and available to serve to all the needs of your furry friend.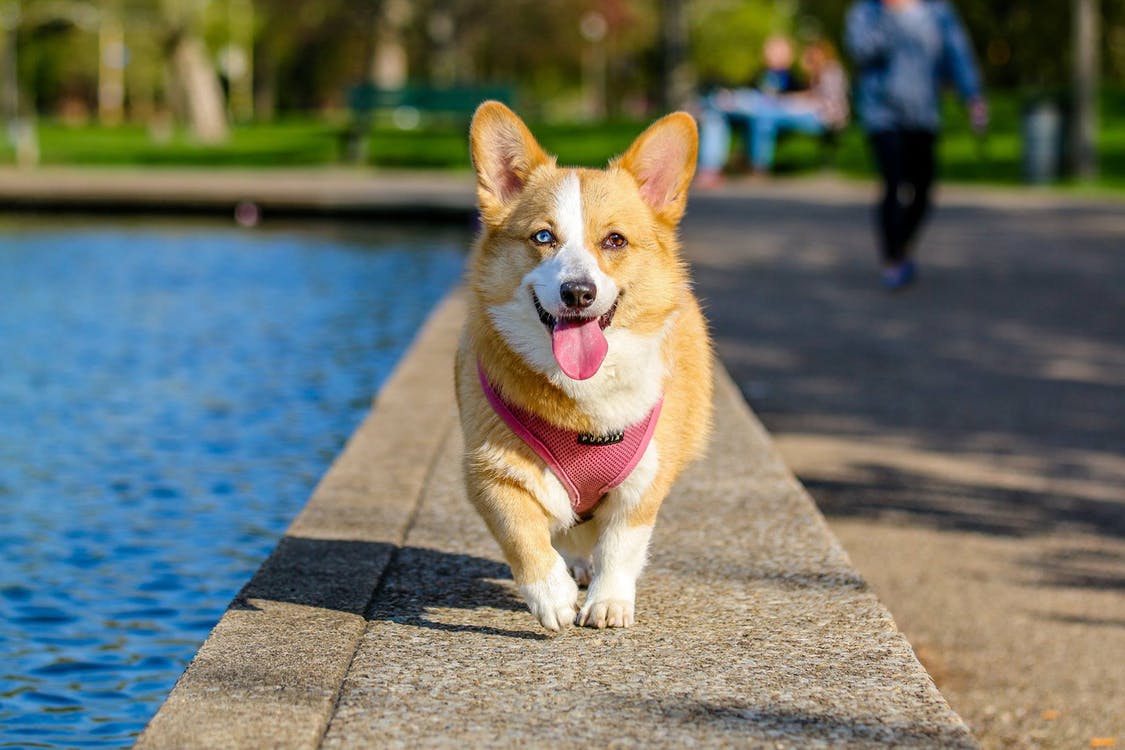 All in all, Mirdif is truly perfect for families and couples. It may be known for its low rent apartments in Dubai compared to Dubai's other central addresses, but it is also overflowing with diversity and range in all aspects of living. Thanks to its malls, parks and indoor-playgrounds, you don't need to drive too far for your needs. Regardless of where you're from, Mirdif should definitely not be overlooked when searching for a new home in Dubai.